Live sabong – One of the most popular sports in Philippines
Online sabong is one of the most popular ways to keep in touch with Philippine's culture and tradition. Bet on your favorite rooster or watch it happen live at jiliko!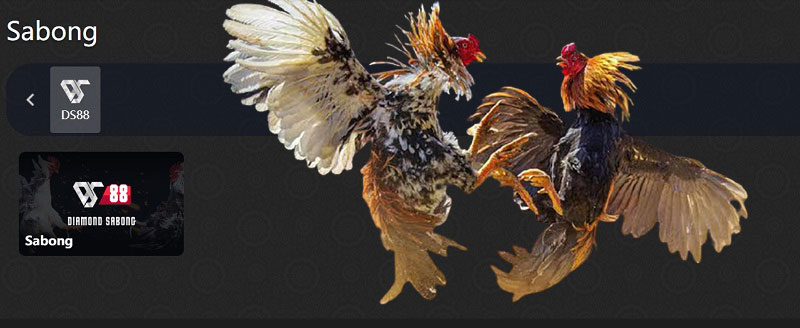 In this modern world, the rooster fighting has been elevated. With the introduction of online sabong, people can now bet on the roosters even when the fights are happening live or anywhere in the world. Some people still find it unbelievable that they can engage in live games without having to leave their house and just sit on their couch.
Why bet sabong at jiliko
Live tournament streaming
At jiliko you can watch live sabong matches, just join jiliko and you will never miss a match.
Gaming agency audit
jilliko's sabong races are monitored by gaming authorities and you can place legal bets here.
Multiple Payment Methods
At jiliko we offer many payment options, whether it's credit card or e-wallet, you can choose the method you prefer.
Bet with app
You can use the jiliko app to bet on sabong matches at any time, in exactly the same way as you would on your computer.
What is sabong?
One of the oldest forms of entertainment still popular today in the Philippines, sabong is a game involving fighting birds and their owners, as well as the audience.
Sabong, meaning "fight", is a Filipino gaming system where two roosters (fighting cocks) are brought into the ring. The birds are trained to fight and often have different color feathers or crests on their heads. Owners of these birds bet against each other in a battle until one falls.
How to place a bet at jiliko
E-sabong or online sabong is a modern day form of Sabong. In this form, the bet takes place via conversations with other players through the Internet. Unlike traditional sabong, there are no live people with their own physical location; instead it is based on the Internet where players can log in and make their bets using their computers and mobile phones.
And jiliko offers online betting on Sabong. jiliko bring you closer to the action by streaming live shots from the most popular arenas in the Philippines. To place a Sabong bet at jiliko, simply follow these steps:
Register as a member: First you need to become our member, please see our "Registration Page" for detailed registration steps.
Fill in the information: After you register, you need to complete your personal information, including bank, bank account, bank account holder, cell phone verification
Make a deposit: Next you can make a deposit, we offer a variety of payment methods, you can choose the method you prefer.
Start betting: Once you have completed the above three points, you can start betting right away, choose your favorite bird and start betting.
JILIKO's online sabong betting tips
It is not easy to win in online sabong, but there are tips & tricks that you could use to be successful in winning.
The most important thing about betting on sabong is that you need to observe the birds on the field. Before the game starts, the host will show the audience the birds and the history of the game, so you can take this time to observe the status of the players and help yourself to make a bet.
Manage your betting money
Basically, it boils down to management of your betting money and control your own greediness. For manage your betting money, you should allocate your betting money on matches so you could have more chances to win and more chances to earn more money.
Watch the game to understand the rules
If you don't know how to place a sabong bet, you can watch the free game first and then place a bet after you are familiar with all the rules to reduce your losses.
jiliko is the best online sabong betting platform
JILIKO is one of the fastest growing online betting sites in the Philippines. We offer a great selection of sabong betting as well as other exciting sports. If you are interested in sabong, play online sabong games with jiliko and learn more about this exciting sport.