Play the most popular fish games at jiliko!
JILIKO offers a complete online fish game experience with exciting games, entertaining promotions, fair odds and fast cashouts. We have developed our site using cutting edge technology and we will do everything in our power to ensure you have the most enjoyable experience. JILIKO take pride in delivering content that is both fun and challenging, so pick up your weapons, prepare for an adventure of a lifetime!
Why play JILIKO fish games?
Exciting and fun game
This is a very exciting shooting game and we offer a variety of themed fish shooting games for you to choose from.
Minimum Bet Amount
Our fish shooting games can be played with a minimum betting amount so that you can reduce your losses.
Available 24/7
Our fish shooting games run smoothly on mobile apps, so you can play this exciting game anytime.
Jiliko's fish shooting game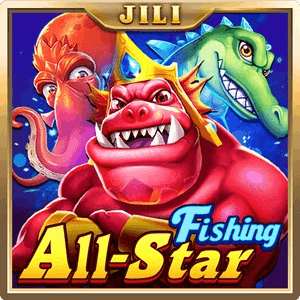 what is fish shooting game?
Fish shooting games are a popular game format, where players try to shoot fish from inside a pool. A variety of factors affect how successful you will be at hitting the fish, including wind speed, cannon angle and randomness. Fish also vary in terms of rarity, health and speed – meaning it is much easier to kill a smaller fish for fewer rewards than a larger fish for bigger rewards.
Choose ammunition – the amount you bet is the ammunition, the more money you bet, the more powerful the ammunition will be.
Shooting targets – each game has different targets, usually the smaller the target the easier it is to defeat and the bigger the target the harder it is to defeat.
Winning bonuses – each target has a different amount of money, usually the smaller the target the smaller the bonuses, the bigger the target the bigger the bonuses.
Fish shooting games can be quite addictive and challenging as they require the player to have good skills at predicting the right moments to shoot. It also allows the player to compete against other players for high scores, which can act as an incentive for people to play.
Fish shooting games are very fun, it's easy to play
Fish games have always been a good way to pass the time. Whether you are stuck in traffic, waiting at the airport or just looking to enjoy a game together with friends, fishing games are fun way to blast some time. When it comes to fishing games, jiliko has a wide selection of titles available on our platform.